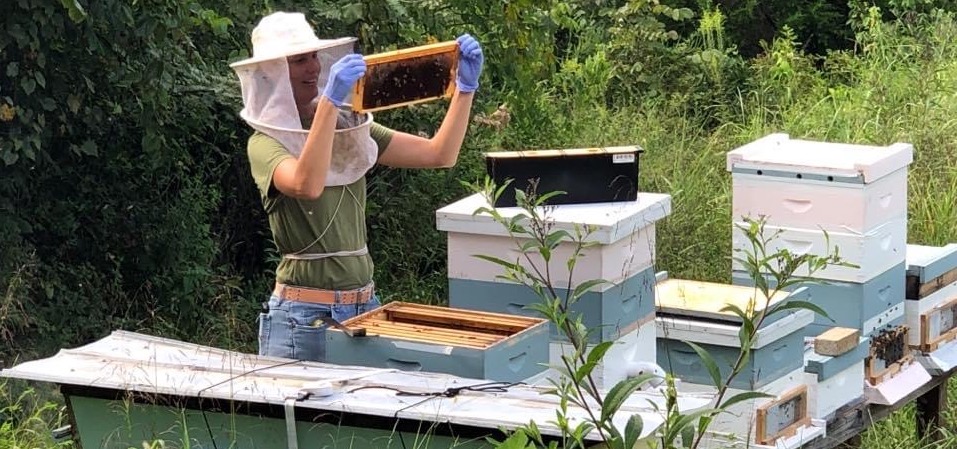 Sweeney Hill Farm was established in 2015. Within weeks after purchasing our land, we bought some portable electric fencing and three Kiko/Boer mixed goats. After a few months, we gave our daughter a Nigerian Dwarf buck that she named Shrek, and our herd began to grow.
Later, we added chickens to the farm…a whole LOT of chickens!
In spring of 2016, Ginnie decided she wanted to try her hand at beekeeping. She now offers beginner beekeeping classes in the fall and winter. In the spring and summer, she sells queen bees and nucs. She also offers her services for cutouts, trapouts and swarm catches.